Editor's Note: This story has been updated to reflect information from News Channel 11's sister station, WKRN in Nashville.
BRISTOL, Tenn. (WJHL/WKRN) — Musician HARDY has been released from the hospital following a tour bus crash that occurred on his way home from the Country Thunder Music Festival in Bristol on Saturday.
According to a social media post by HARDY, the incident occurred Saturday night after the festival, and all four members on the tour bus were treated for 'significant injuries.'
The post states their friend and bus driver is still in the hospital. Although HARDY was released, doctors ordered him to recover for the next few weeks.
HARDY's announcement comes after News Channel 11's sister station WKRN in Nashville confirmed a bus crashed along I-40 near the Wilson County line around 2:30 a.m. on Sunday, Oct. 2. It's not clear if the two incidents are related, but WKRN and News Channel 11 have reached out to the Tennessee Highway Patrol for more details.
The full post can be read below.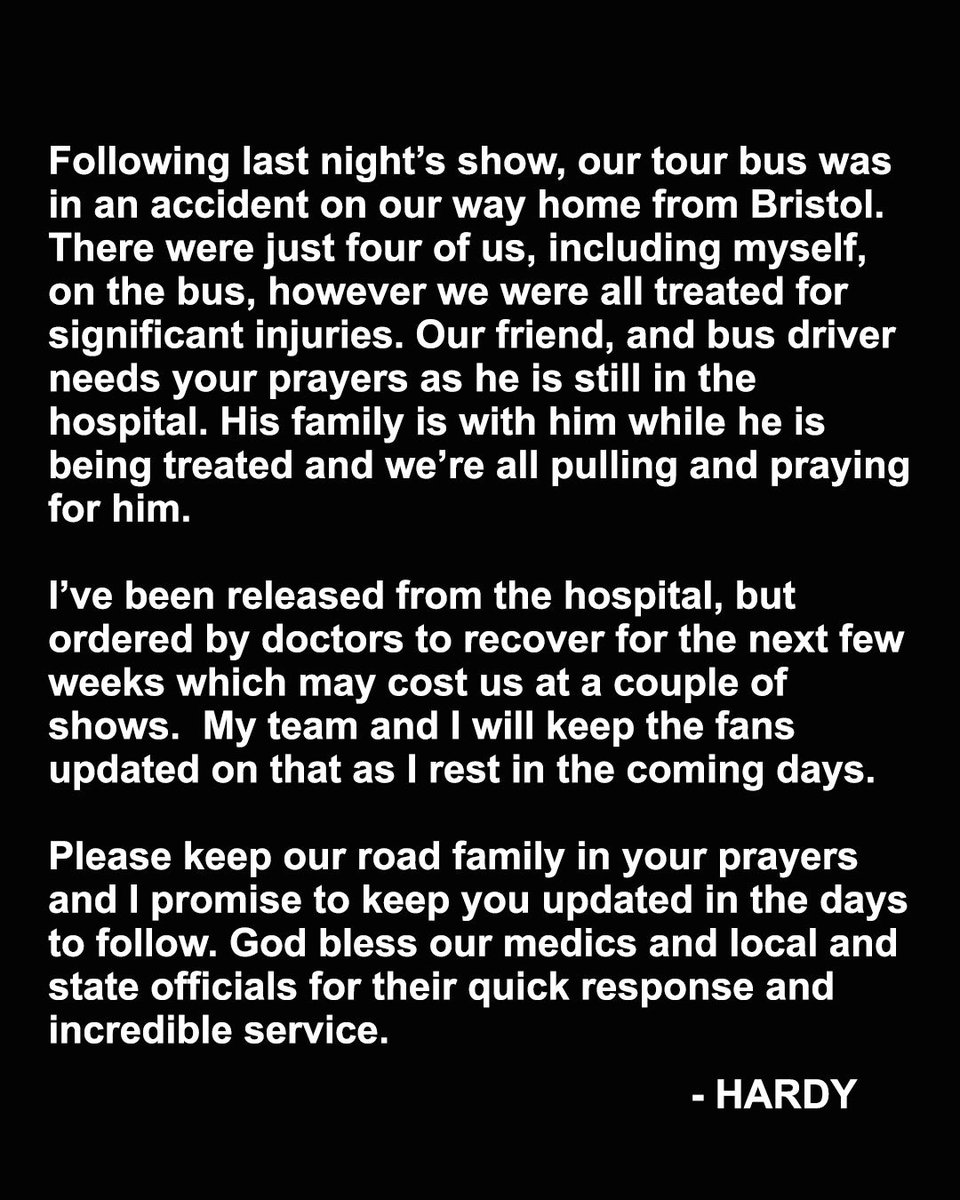 Originally tweeted by HARDY (@HardyMusic) on October 2, 2022.